Web Hosting Company in Bhubaneswar
Web Hosting services refers to accounts that offer a number of different IP addresses. Search engines are believed to give a higher ranking to web pages containing incoming links from other web pages located on a variety of unique Class-C IP addresses. You can use this to create links between your own domains without Google detecting this.
For example, if you had 10 different website and used regular shared web hosting such as Server 'Baby' account, all 10 sites would share the same IP address. Let's say you decide to monetize one domain, and design the other 9 as expert information sites in the same niche. You then link all 9 to the tenth commercial site.
Google would spot that all 9 links were coming from the same IP address as the tenth, and would regard this linking structure as suspicious and contrived. The two Penguin algorithm updates are likely to downgrade such links and even fail to list the page in the search engine results for relevant searches.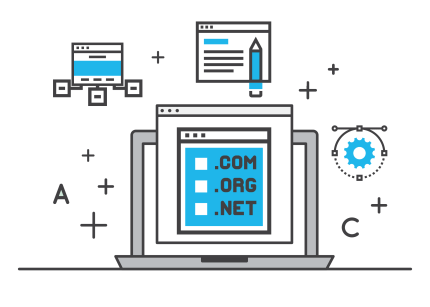 Web Hosting enables you to assign each domain to a different IP address, so that you can avoid this. This type of hosting is usually charged according to the type of hosting service and number of IP addresses you want.
Why should you choose new thought IT solutions as your web hosting service provider?
We offer different types of servers depending on your needs or requirements. We offer both Windows and Linux server hosting. There are several packages that you can choose from.
We only provide our customers web servers that have a high bandwidth. We understand that a success of a website depends on how fast the website loads. Hence, we do not compromise on the bandwidth of the website.
Our web hosting services are the best as they are built using cutting edge technology. We make sure that you are at par with your competitors. We provide complete security to your customers.
We help you set up web email and also provide email forwarding services for free.
We have the ability to support & develop Word press, Magneto, Drupal, Joomla, etc.
New Thought IT Solutions also offers 24/7 customer supports. We offer support and assistance to all kind of technical issues on your server.
The best part of New Thought IT Solutions web hosting services is that it is very affordable. We provide the best services at the best prices.
We are upfront about our rates. In other words, you do not have to worry about set up charges, hidden charges or extra fees.
We guarantee maximum uptime for your websites. Your business would not suffer just because your customer is not able to view the website.
If these are the qualities that you are looking for in a web hosting company in Bhubaneswar, do contact New Thought IT Solutions. We will guide you in selecting the right web hosting package that would suit your needs. In addition to it we also provide web development services and complete digital marketing solutions to enhance online presence and visibility.
Our Services
Blazing Fast Site Load Time
Host your website with us and experience blazing fast site load speed.
Easy to Use Control Panel
Our online control panel is designed to be very easy to use.
Free Migration
Buy any shared, reseller or VPS and our migration expert will migrate your site.
Fully Managed
All our hosting packages are fully managed by truly 24x7 supports.
Best Infrastructure
A network that is wrapped with better quality and uptime!
Free 24×7/365 Support
Support specialists are available via e-mail, support tickets and telephone.
Shared web hosting
This type of web hosting is where a client's site is placed on the same server as that of many other sites. The number of web sites placed on a single server can range from hundreds to thousands.
Reseller web hosting
This is where the clients themselves become web hosts. These clients or resellers can work with any type of web hosting solution depending on their affiliation.