Corporate identity kit
A unique business identity is a must for independent growth of business. As online competition is growing fierce & professional everyday, the need for having unique personality & identity becomes imminent. New Thought IT Solutions have introduced unique online corporate ID kit services to create & promote identity of your company so that your business objective is met at all levels and you can easily beat competition. With our corporate identity kits, you can brand yourself in a simple & easy manner with the use of a set of pre made design templates. Each kit contains a logo, a standard letter head & matching envelope & a suitable business card layout. Each design kit comes in JPG and Photoshop PSD sources
We at New Thought IT Solutions have an experienced and great understanding of corporate ID kits will help you in propagating your services and are a great in efficient marketing. In fact clients are more trustful towards companies which have identifiable corporate identity on their own which will eventually help you in grabbing a great share of internet marketing pie. Hence use our corporate ID kit and make a difference to your business.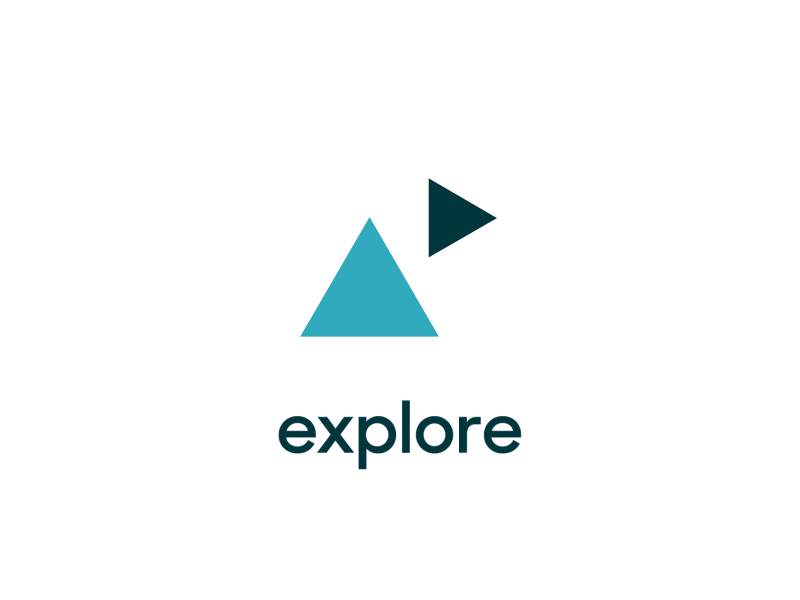 Custom brochure and folder design
Brochures, pamphlet, and flyers are a common method for exposing your company to prospective customers. Affordable Usability can design professional, visually appealing, informative brochures for your company.
Custom Brochure and Flyer Designs in the Following Styles
Presentation Folders
Booklets
Holiday Cards
Z-Fold Brochures
Tri-Fold Brochures
Half Fold Brochures
Flyers
Inserts
Door Hangers
Invitations
Posters
Glossy Finishes
Dull/Matte Finishes
Multiple Paper Quality
Custom Dies Available
Banner design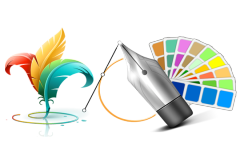 You know those ads on the side of your favorite blog, not the flashing annoying ones, the ones that make you want to see what that company does. The ones that are done right. That is what we can do for you.
When marketing online, it is important that your banner ads encourage users to act. Impressions are nice, but the right banner can turn more of those impressions into click-throughs.
Make more of your internet marketing campaigns through our attractive set of banner designs.
Coupon design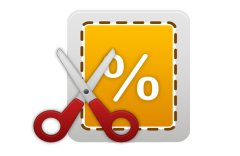 We can help to design coupons for your company. Coupons can be designed for the internet, for print, or as downloadable pdf's. Coupons can be coded and tracked with Analytics to measure your coupon campaign's success.
Every business owner loves to see their coupons come back into their stores. It is an indication that their marketing dollars are being well spent. Increase the amount of times that you see your marketing dollars coming back home. Affordable Usability can design and print traditional print ads for you and your company; as well as pdf coupons specifically for internet marketing.
Image creation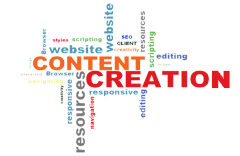 Need photos or images to use on your website or share on your social media site? Let us create photos and images for your company. We can create icons, splash photos, flash, and more. We can sharpen, crop, layer or mask images and photos to suit your needs. We can also re-size images and photos to optimize them for the internet or print.
Show off your products in the best light. We can arrange for models for your products, stand alone image shots, or green screen photos. Custom photos and images from us brings your online products to life.
Business card design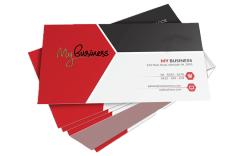 Business Cards can be as important to your company's image as a website or public sign. They are a little bit of your company's business practices that you can give to everyone you meet. The right business card can lead to more people to your website or physical location.
We design business cards for any company or service type. Our business card designs can be customized to include; space for appointments to be written on the back, maps to your store's location, and more. Business cards can be designed for matte or glossy finish, and can be printed on one or two sides.
Envelope design
With an attractive and unique envelope design, you will immediately get the attention of the receiver and it will be easier for you to develop a good business relation. Envelopes serve not only as a medium for correspondence in a business or a company, but also can affect judgment and trust of clients.
Envelope design, including the supply of well-designed correspondence is needed to support the integrity and credibility of your business and company.