About Ourself!
As you can know from this video that Jaspreet who is a businessman faced many hardships in growing his business. Like Jaspreet, there are a lot of people wondering how to have a notable online presence and grow their businesses. Certain factors like lack of market research, ignorance about branding the services often comes as a hurdle in their path. This eventually creates a lot of burdens and then stress.
This is where New Thought IT Solutions comes into the picture. As a torchbearer in darkness New Thought IT Solutions has come to eradicate darkness from your life. Our innovation and creativity are our strength which reflects the results of our clients and thus makes us the No. 1 SEO service provider in India.
Our extensive SEO services will not only help you in getting more traffic, leads and sales but also help in acquiring potential customers. We at New Thought IT Solutions don't just create your website, we brand them. So join with us and enjoy our exclusive range of affordable SEO services.
White Board Animation Make best presentations and engage your audience
Why white Board animated presentations are great for your business
Animation keeps attention
Your audience will be amazed by an engaging presentation you create. With unconventional business scenes and characters, the viewers will surely watch the presentation till the end.

Animated presentations make difficult topics easy
Need to give a presentation about large hadron collider or macroeconomic factors? No worries: use animation to make your story more understandable - and captivating.
Animation boosts your SEO
Place an animated presentation on a landing page, and you will surely notice a boost in page visits and conversions.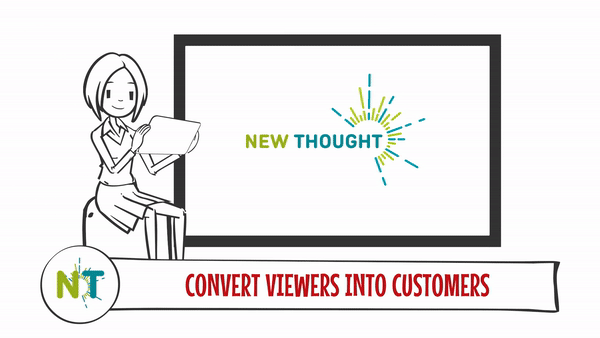 Dean Atkins
Michael and Krish were able to increase my keyword rankings, which helps my business in Google searches. They are very responsive and communicate well with you.

Elijah Inc
They did a great job with my online and seo marketing, would highly recommend them to anyone serious about increasing their traffic...

Jim Monde
New Thought IT Solutions has been superb. I would strongly recommend the professional services from this quality team!